From February 18 to March 18
Join us for 60 oz jug of beer and 10 jumbo wings for $25.99
Celebrate Your Anniversary
At Sicilian Gourmet
Enjoy our 3 course meal special for only
It's Your Special Day
Let us take care of you!

Come in for your birthday dinner and receive a FREE Desert on us!
Kids eat for FREE on Sundays.

*Limit one kid per family
*Talk to your server

Not Sure Where To Take Your Date?

At Sicilian Gourmet, we offer one FREE appetizer to make your date night more magical.
*Choices are Garlic Bread, Golden Onion Rings, Crispy Fries, or Ceaser Salad.
*Talk to your server
DINE IN – PICKUP – DELIVERY – CATERING 
Take a look at our Soup & Salad Selection. Our delicious soup is served with garlic bread.
From 10, 15, 20, 25, 30, 40 & 50 wing options…WOW!
Buffalo (oven-baked) Crispy or Double Taste (pressure-fried)
Build your own Poutine how you like it!
Your choice of Traditional (gravy & cheese), Classic Italian (tomato sauce & cheese), or No Sauce
Our Large variety of gourmet Poutine is what our customers love. Have a look at our selection.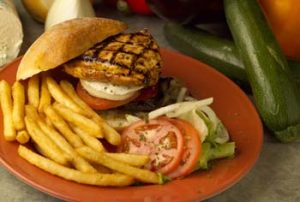 Served with crispy golden fries. Substitute with salad $1.99, Substitute with poutine, soup or onions rings (ea.) $2.99
Tasty & Juicy! Our variety of 6oz. & 8oz. Alberta Beef Steaks are not to be missed! Served with Caesar salad & fries OR Penne with tomato sauce.
Our finest chef specialties! Delicious mouth watering variety at a great price.
Served with garlic bread, our oven baked pastas is a customer favorite!
Add extra Tomato or Alfredo sauce $0.99, Add cheese to your pasta $1.99, Add grilled chicken, shrimp, meat sauce or meatballs $3.99
Choose your Sauce, Choose your Pasta & Add all the toppings you love! Served with garlic bread Add Cheese, bacon, pepperoni or Jalapenos to your bread (ea.) $0.75
Choose the dough
Choose your Sauce
Choose all your favorite toppings
And there you'll have it you new favorite pizza baked to perfection!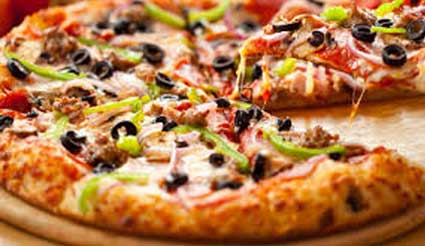 Take a look at our selection of our Top pizzas. Thin crust with zesty Tomato sauce, fresh garlic, herbs & Jolina Cheese
Take at look at all our authentic Pasta dishes. All pasta is served with Garlic Bread
Add extra tomato or alfredo sauce $0.99, Add cheese $1.99, Add Grilled Chicken, Shrimp, Meat sauce or meatballs $3.99
See our large selection of Soft drink Pepsi products & juices.
Alcohol served in our Luigi's Lounge.
Baked in the oven with Zesty tomato sauce, Jolina Cheese & your choice of 3 Regular toppings! Available in Whole Wheat add $0.99